12th December 2022
United States (U.S.) Diplomatic Envoy to New Zealand Thomas Udall will arrive in Rarotonga this afternoon for three days of meetings with Cook Islands Government representatives, including Prime Minister and Minister of Foreign Affairs and Immigration (MFAI) Mark Brown and Secretary of the Ministry of Foreign Affairs and Immigration, Tepaeru Herrmann.
During his visit, the Ambassador will be accompanied by economic, political, and cultural officials from the U.S. Embassy in Wellington.
Ambassador Udall's visit to Rarotonga follows the participation by Prime Minister Brown and other Pacific leaders in the U.S. - Pacific Island Country summit hosted by U.S. President Joe Biden at The White House in Washington D.C. in September. The summit issued a Joint Declaration on the U.S. - Pacific Partnership which articulates agreed principles and areas for forward cooperation.
The Joint Declaration can be viewed at https://www.whitehouse.gov/briefingroom/statements-releases/2022/09/29/declaration-on-u-s-pacific-partnership/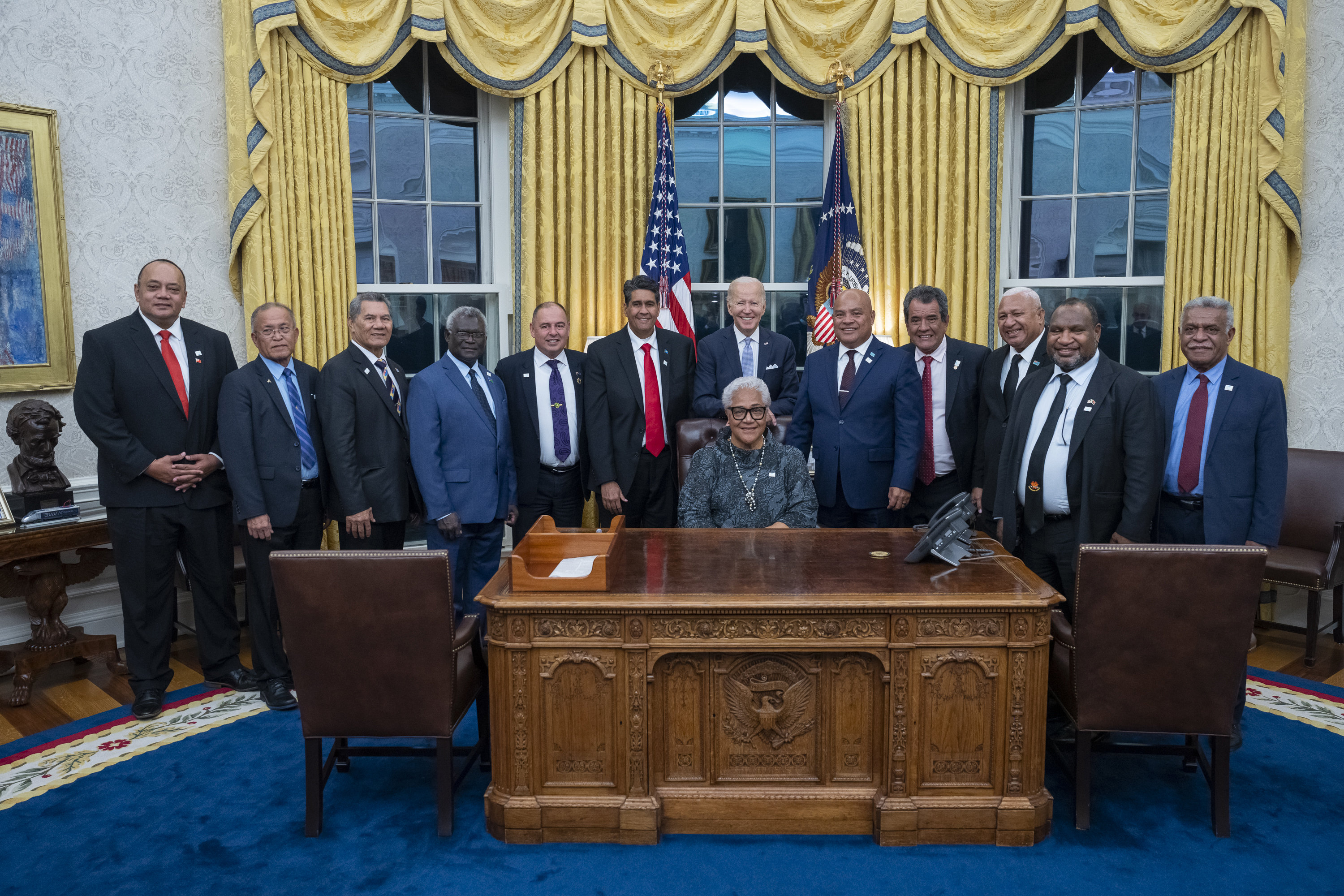 During the September summit, Prime Minister Brown met with U.S. President Joe Biden, Secretary of State Anthony Blinken, and other U.S. representatives. Among the announcements made by U.S. President Biden during the summit was the recognition of the Cook Islands and Niue as sovereign states following appropriate consultations.
"Ambassador Udall's visit is a further opportunity to move beyond the political pronouncements of the summit and together with our U.S. counterparts focus on which initiatives are relevant for the Cook Islands," said Secretary Herrmann.
"At a bilateral level, of particular interest to the Cook Islands will be how we access the new funding commitments announced by the U.S. during the summit, how we can attract inwards U.S. investment including in the oceans and Information and Communications Technology (ICT) infrastructure spheres, and where we can expand on the technical cooperation that is already in place including in maritime security."
Discussions this week are expected to focus on the various initiatives outlined by U.S. President Biden at the summit to meet Pacific priorities alongside the $810-million in additional expanded programs. Details of the initiatives outlined by U.S. President Biden can be found at https://www.whitehouse.gov/briefing-room/statements-releases/2022/09/29/fact-sheetroadmap-for-a-21st-century-u-s-pacific-island-partnership/