1st November 2022
Cook Islands Tourism and Ministry of Foreign Affairs and Immigration (MFAI) officials including MFAI Secretary Tepaeru Herrmann welcomed Pacific Tourism Ministers yesterday on their arrival into Rarotonga for the Pacific Tourism Organisation (SPTO) Pacific Sustainable Tourism Leaders' Summit (PSTLS).
Yesterday's arrivals included Vice-President for French Polynesia the Hon. Jean-Christophe Bouissou and Tonga Foreign Minister the Hon. Fekitamoeloa 'Utoikamanu.
The one-day Summit is the culmination of sustainable tourism efforts to develop and showcase the Pacific as a global leader in sustainable tourism, with preparations for the Summit led by Cook Islands Tourism and SPTO, with support from MFAI alongside a number of domestic and regional tourism partners.
The Summit will feature two Ministerial Panels which will focus on country-led solutions and enhancing Pacific resilience and competitiveness through sustainable tourism; and a third Panel, comprising industry and others beyond Government partners who will focus on partnerships for strengthening climate and disaster resilience in tourism.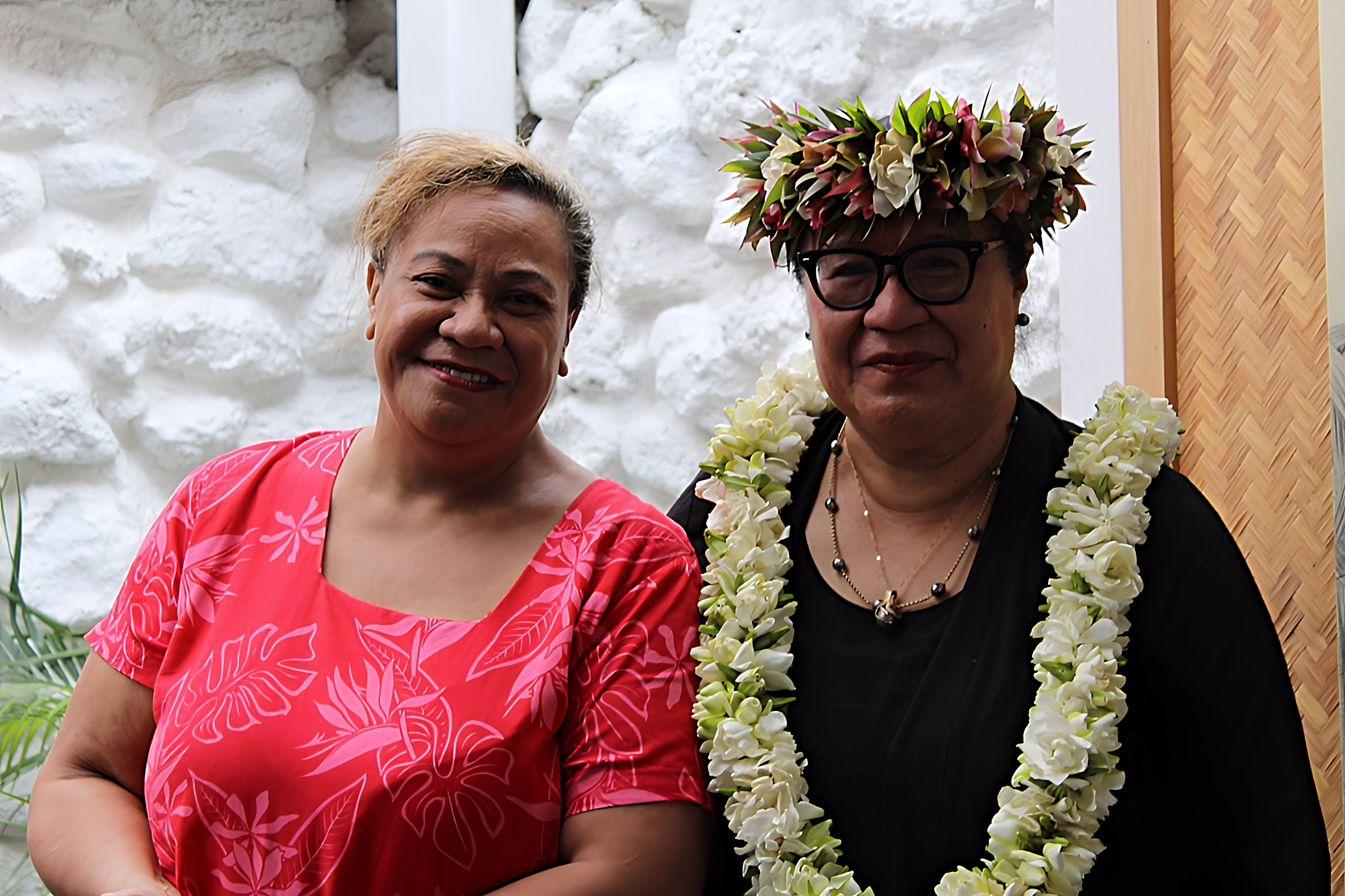 Cook Islands Associate Minister of Foreign Affairs and Immigration, the Hon. Tingika Elikana is Head of the Delegation for the Cook Islands for tomorrow's Summit, supported by Head of Tourism Karla Eggleton. During the second Ministerial Panel discussions, Associate Minister Elikana will share Cook Islands perspectives on Climate Resilience and its role in future-proofing tourism.
"With the crippling impact COVID forced border closures have had on the Pacific region, this Sustainable Tourism Leaders' Summit is a timely opportunity to bring together Pacific tourism leaders – in government, business and wider society - within the region and from beyond – to share experiences, challenges and opportunities as we navigate our separate recovery journeys," said Associate Minister Elikana.
"Through the leadership of Cook Islands Tourism, our country has developed an approach to sustainable tourism specific to the Cook Islands and we look forward to sharing that approach with our regional colleagues this week.
"At the same time, we look forward to learning from the experiences of others, whether it be French Polynesia's market and destination collaboration for recovery or New Caledonia's sustainable cruise tourism development. This week's Summit should support our separate and collective efforts to build back better."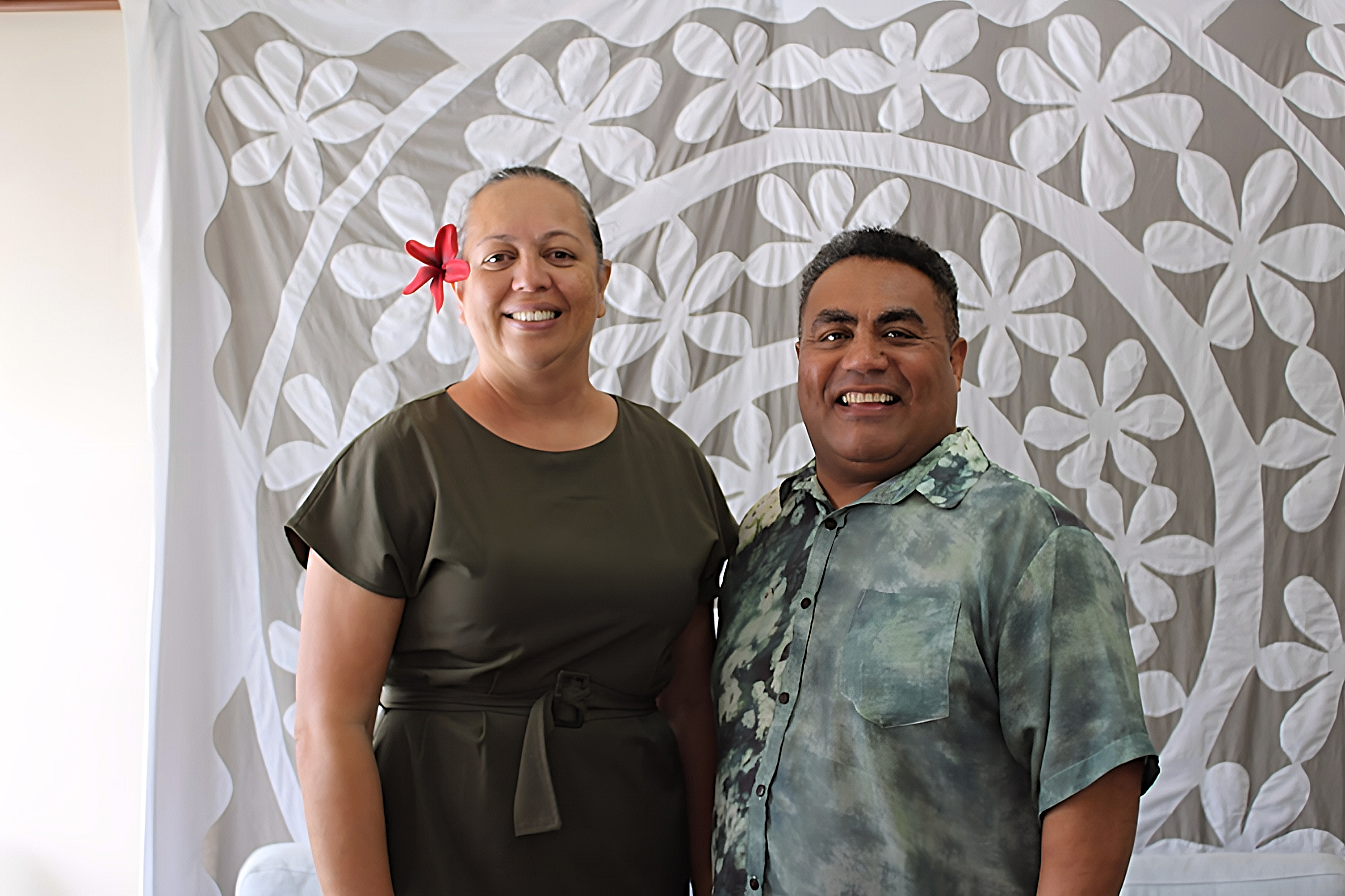 Secretary Herrmann also met with SPTO Chief Executive Officer Chris Cocker yesterday as part of final preparations for the Summit and to share perspectives on SPTO priorities and synergies with broader regional priorities as articulated in the 2050 Strategy for the Blue Pacific Summit.
"SPTO is among a number of Pacific regional organisations supporting the Cook Islands and member countries through current economic challenges and SPTO's tourism focus makes them particularly important to the Cook Islands," said Secretary Herrmann. "It's important as an SPTO member, we continue to work closely with SPTO to ensure their service delivery supports our needs.
"In addition to the Summit, MFAI has scheduled a handful of bilateral discussions with visiting Ministers on bilateral and regional matters."