14th July 2023
Rarotonga, Cook Islands, 14 July 2023 - Special Envoy (SE) of the Foreign Minister of the Republic of Korea, Dong-Man Han, will lead a delegation to the Cook Islands from 17 – 18 July for engagements with Cook Islands Government representatives, including Prime Minister and Minister of Foreign Affairs and Immigration (MFAI), the Honourable Mark Brown, and Special Envoy to the Pacific Islands Forum and Secretary of MFAI, Ms Tepaeru Herrmann.
During his visit, SE Han will be accompanied by the Republic of Korea's Ambassador to the Cook Islands resident in Wellington, Mr Chang-Sik Kim, and officials from the Korea Institute of Ocean Science and Technology, Ministry of Oceans and Fisheries, and Officials from the Embassy in Wellington.
SE Han's visit to Rarotonga follows discussions between Prime Minister Brown and Republic of Korea President Yoon Suk Yeol within the margins of the first Korea-Pacific Islands Leaders' Summit held in Seoul in May, which was co-chaired by Prime Minister Brown and President Yoon.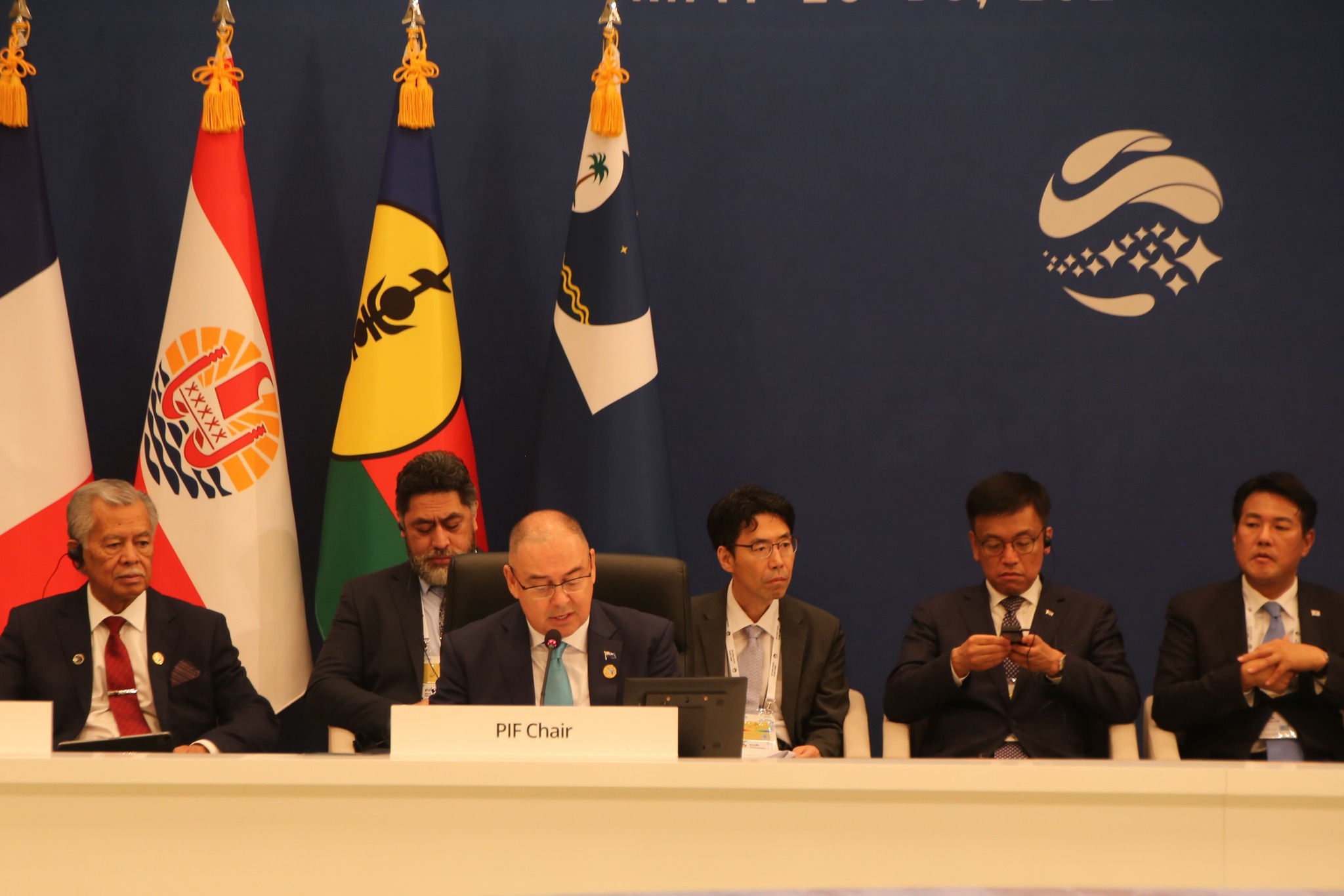 This week's visit also follows an earlier visit to Rarotonga by Ambassador Kim in March, when he presented his credentials to King's Representative, His Excellency Sir Tom Marsters, and the two Governments celebrated the 10th Anniversary of Diplomatic Relations between the Cook Islands and the Republic of Korea during a co-hosted reception.
"We are pleased to be able to receive this visit by SE Han and his delegation so soon after the May Leaders' Summit," said Secretary Herrmann.
"Our discussions will focus on translating discussions between Prime Minister Brown and President Yoon, the Leaders' declaration and shared aspirations into action, and tangible outcomes for our people in the areas of fisheries and ocean resources, renewable energy, technology, film and creative industries, and climate-resilient infrastructure. We will also discuss how we might expand our cooperation in the multi-lateral fora.