3rd July 2023
Rarotonga, Cook Islands, 3 July 2023 - Te Kauono Tutara e te Mana Tiaki - The Ministry of Foreign Affairs and Immigration (MFAI) have joined other non-government and government agencies in participating at the Careers Expo held at the Auditorium in Rarotonga.
The Careers Expo held on 21 June, 2023, is an annual event organised by the Ministry of Education for college students in the Cook Islands and aimed at assisting students in determining their future career paths.
During the Expo, staff from the Immigration Division and Foreign Service spent time displaying their respective functions and responsibilities, as well as the variety of work conducted in the Ministry, and promoting the work MFAI does within the wider community.
The MFAI booth, draped with the Cook Islands flag, offered plenty of interactive activities with MFAI staff answering questions, demonstrating border security measures, and clarifying the process for those wanting to join the Ministry.
The MFAI booth also ran a competition, where students completed a quiz to go into the draw to win a VIP Protocol Experience, with 16-year old Tereora College student, Lily Hereora, winning the contest and spending time with the Immigration border control staff and Chief of Protocol last week, as part of the official welcome for the Governor-General of Australia, His Excellency General, the Honourable David Hurley.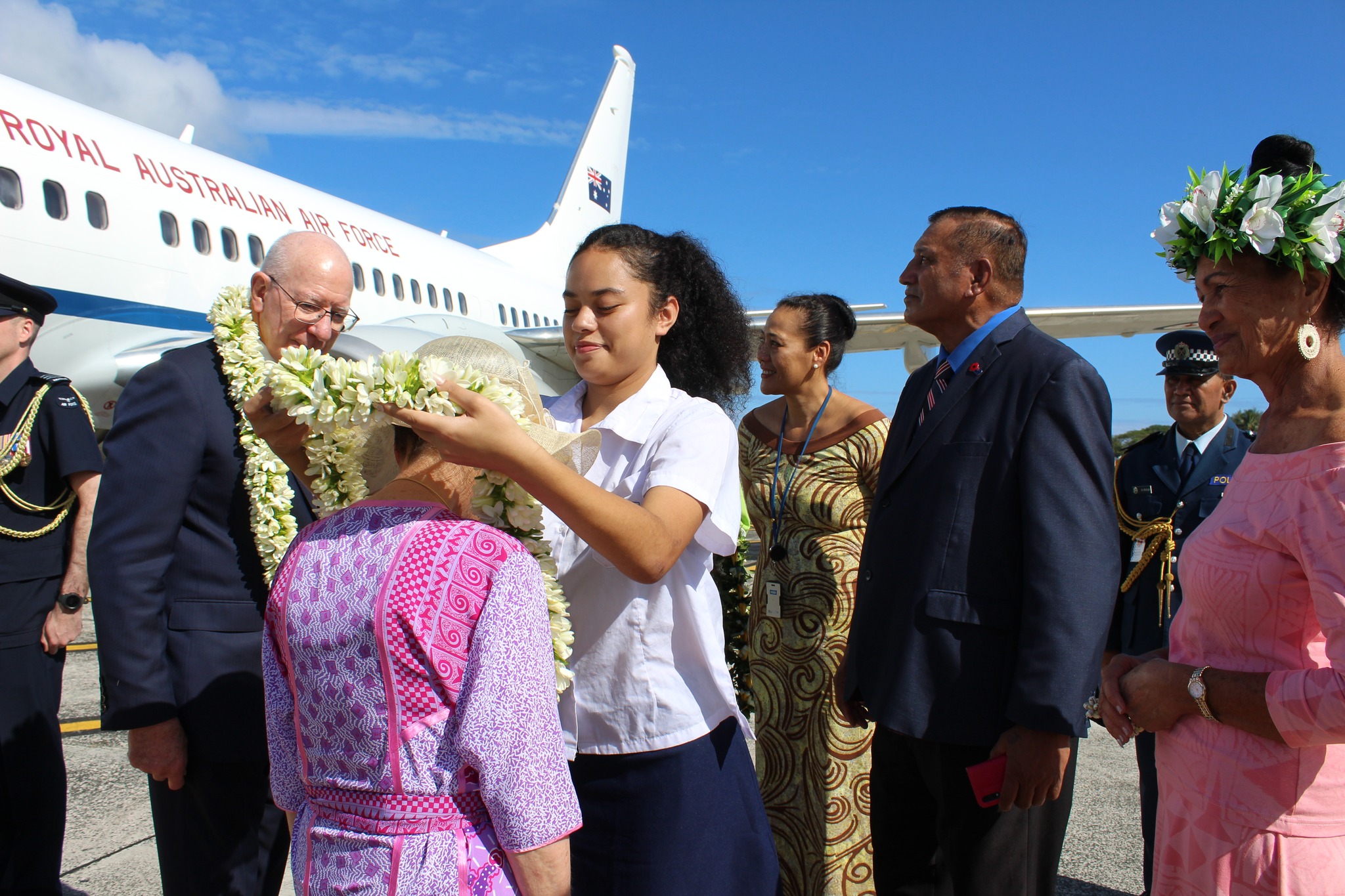 On display at the MFAI booth were also passports from different countries, immigration stamps, and forms to also highlight the hard work our Immigration staff provides to the public.
MFAI Human Resources Manager, Heidi Seidler-Urirau, said: "It was rewarding to share our work experience with students here in Rarotonga, who have the potential to work in this Ministry and in any field they desire.
"It has been a challenging three years with COVID-forced border closures and the consequent significant adjustments for and to the government to support business and community. Amidst these challenges, MFAI staff have continued moving forward, sharing our work experience and assisting students and the public to expand their capabilities and horizons. We look forward to the Careers Expo organised by the Ministry of Education in 2024."
Students who want to find out more about careers with the Ministry of Foreign Affairs and Immigration should contact MFAI Human Resources Manager Heidi Seidler-Urirau.