27th October 2022
Korea and Pacific Islands Foreign Ministers affirmed the importance of utilising existing regional mechanisms, including the Pacific Islands Forum (PIF) and Council of Regional Organisations of the Pacific, for cooperation and partnership.
The call originated from the 5th Korea-Pacific Islands Foreign Ministers Meeting held in Busan, Korea earlier this week, with the Cook Islands delegation headed by Associate Minister of Foreign Affairs and Immigration, the Hon. Tingika Elikana.
In their discussions, Ministers noted the Republic of Korea's (ROK) continued efforts to expand the scale of Official Development Assistance (ODA) and enhance development effectiveness for Pacific Islands, working through national and regional systems and exploring innovative and collective approaches in trade and investment to address economic impacts.
"The Cook Islands particularly welcomed ROKs commitment to increase contributions to climate finance, including an increase in Green ODA," said Associate Minister Elikana. "The Cook Islands has been at the forefront of Pacific efforts to develop the Pacific Resilience Facility (PRF) and we look forward to working closely through the PIF with Korea to capitalising the PRF in the near future.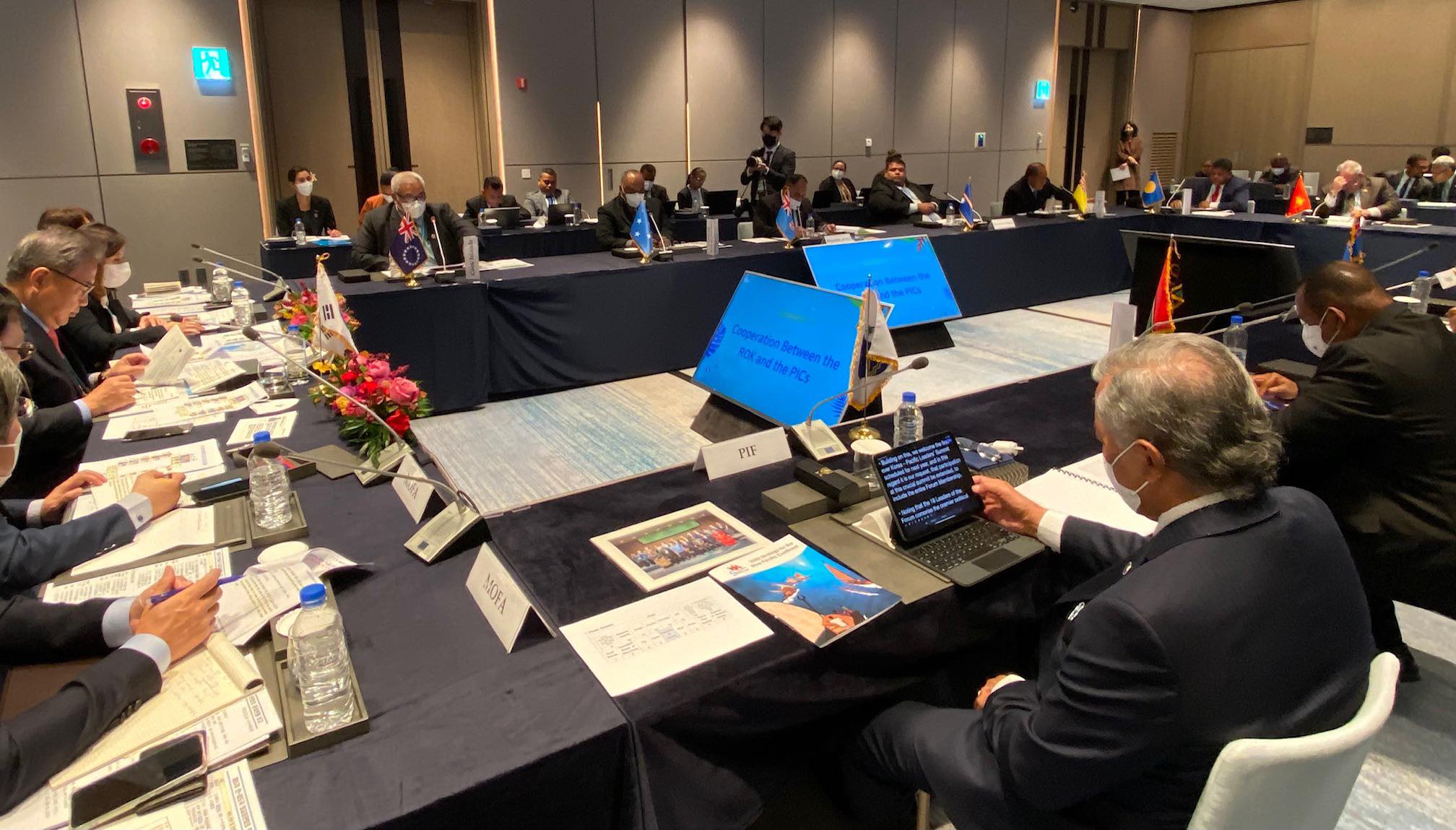 "For all the climate finance pledges of the last decade and accompanying global climate financing mechanisms, the reality is funding has not reached our Pacific people. The PRF – built by the Pacific and tailored to the specific needs and realities of the Pacific – will not only deliver timely and targeted funding to the Pacific and our coastal communities most impacted by the effects of climate change, the PRF will ensure climate finance committed by partners like Korea achieve their stated objectives of supporting the Pacific cope with climate change."
On the bilateral front, Korea and the Cook Islands have partnered on a handful of initiatives over the years – in renewable energy, disaster risk and resilience, ocean governance and maritime affairs and people-to-people exchanges. Day to day relations are managed predominantly though respective diplomatic missions in Wellington.
Link: https://www.forumsec.org/2022/10/26/joint-statement-5th-korea-pacific-islandsforeign-ministers-meeting/