6th December 2022
Diplomatic Envoys for Germany and the European Union (EU) will visit Rarotonga this week to present their Letters of Credence to Kings Representative, Sir Tom Marsters.
Envoys include Nicole Menzenbach, Ambassador-designate for Germany who is accredited to New Zealand and resident in Wellington, as well as Sujiro Seam, Head of the Delegation of the European Union for the Pacific who is resident in Suva and also accredited to Fiji.
Ambassador Menzenbach will be accompanied by Germany's recently appointed Special Envoy to the Pacific Islands Forum, Beate Grzeski.
During their visit, both Ambassadors will meet with Prime Minister Mark Brown, Minister of Foreign Affairs and Immigration (MFAI) and Secretary Tepaeru Herrmann as well as other government, business, and civil society representatives.
"With the resumption of international travel at the beginning of this year, we're pleased to be able to once more receive in-person visits by Diplomatic Envoys," said MFAI Secretary Herrmann. "While much of international engagement shifted to virtual platforms in 2020 and 2021, there is no substitute for in-person engagement in the realm of diplomacy, particularly for countries separated by vast distances."
The Cook Islands established diplomatic relations with Germany and the European Union in 2001, and since that time have expanded engagement and cooperation with the EU and its member states. Today, the Cook Islands has diplomatic relations with 21 of the 28 EU member states as well as the EU delegation.
Since 2001, the Cook Islands have co-operated with Germany, the EU, and its member states on various development initiatives in areas such as water, energy, health, fisheries, tourism, international finance, climate adaptation, waste management, and marine and coastal biodiversity.
"Over the years, as with most international partnerships, the Cook Islands and Germany, and the Cook Islands and the EU have co-operated in a range of areas that have delivered beneficial outcomes for both in tourism, fisheries, water, health, and climate adaptation," said Secretary Herrmann.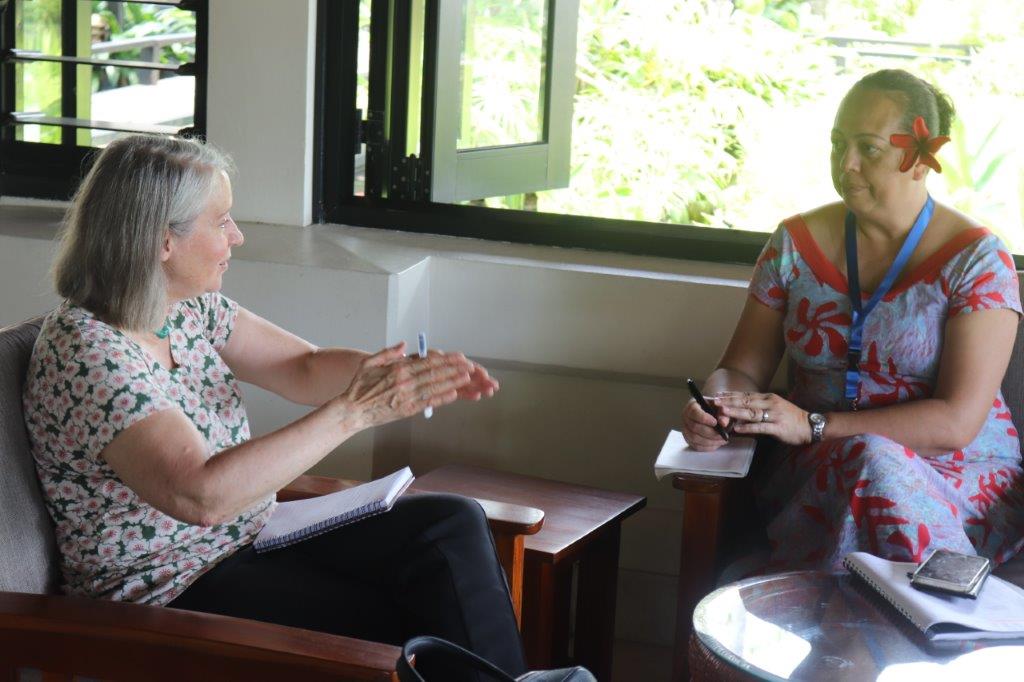 "In other areas, including international finance and international shipping, outcomes have been less than optimal for the Cook Islands, and this week's visit is a welcome opportunity to review and reflect on prior bilateral and regional cooperation and chart a forward bilateral and multilateral cooperation agenda that can deliver benefits for both, and from the Cook Islands perspective support the Cook Islands development aspirations."
Among issues to be addressed, the Cook Islands Government will be looking to discuss with both Ambassadors fisheries, including the Cook Islands' bilateral fisheries arrangement with the EU, the current review of partnership and engagement between the EU and the Forum Fisheries Agency, and shipping emission considerations at the International Maritime Organisation.
The Cook Islands government will also discuss forward access to EU development funding given its graduated status to high-level income, reform of global financial mechanisms as recently called for by the Prime Minister of Barbados and President of France, the 2050 Strategy for the Blue Pacific Continent, and the Cook Islands assumption of Pacific Islands Forum Chair responsibilities in 2023.